Jon R. Patton Attorney at Law
At the Patton Law office in Tulsa Oklahoma it is our goal to offer quality legal services at an affordable rate to our many satisfied clients. We have free consultations regarding your case via telephone or in person at our downtown Tulsa law office.
Our Tulsa lawyers will guide you through the legal maze and help you to understand your rights and obligations in accordance with Oklahoma Law regarding your case or legal situation. We can assist you with matters regarding general litigation and defense, bankruptcy, malpractice, motorcycle accidents, car accidents, truck accidents, train accidents, medical malpractice, workers compensation, criminal defense, wrongful death. For more information on a personal level please call our Tulsa Law Office.
If you have been seriously injured and are unable to come to us, please call so we may visit you. We are here to help you, and we really do care.
For more information
on your case please call or email.
918-499-5300
Ask a Legal Question Just click on the Book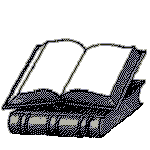 Patton Law Office
3939 S. Harvard, Suite 203, Tulsa, OK 74135
All Site Material Copyright 2007©